I'm thrilled to take part in FotoVisura Exhibition at United Photo Industries, New York
The FotoVisura Grant Exhibition
Sponsored by the Viso Lizardi Family
May 30th to June 17th, 2012 • United Photo Industries • 111 Front Street, Suite 204 • DUMBO Brooklyn NY 11201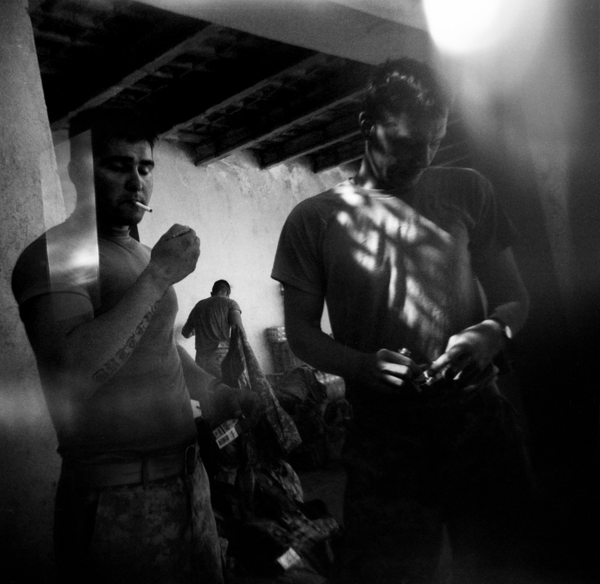 Photo by Erin Trieb, 2011 FotoVisura Grant Winner
Curated by Adriana Teresa and Graham Letorney

, the

FotoVisura Grant Exhibition

will be
presented at the new

United Photo Industries Gallery

in DUMBO, Brooklyn.
Opening Reception




Thursday May 31 from 6pm - 9pm




First Thursday Gallery Walk




Thursday June 7 from 5pm - 9pm

A Group Show Featuring

Erin

Trieb

, Thomas Michael

Alleman

, Brad

Vest

, Anastasia Taylor

Lind

/VII, Ula

Wiznerowicz

Dimitri

Mellos

, Laura

El-Tantawy

, Sebastian

Liste

, Annabel

Clark

, Marcia

Michael

, Ivor

Prickett

Wendy

Marijnissen

, Melissa

Cacciola

, Kai

Loeffelbein

, Emily

Schiffer

, Matt

Eich

/Luceo Justin

Maxon

, Elizabeth

Herman

, Pete

Pin

, and Amnon

Gutman

.

United Photo Industries is a Brooklyn-born, art-presenting cooperative dedicated to identifying, harnessing, and occasionally conjuring unexpected exhibition opportunities. All in the name of fostering conversation, championing new directions in photography, and cultivating ties within an ever-expanding, globe-trotting community of photographers.


www.unitedphotoindustries.com




www.fotovisurapavilion.com
Curatorial Statement
Curated by Adriana Teresa and Graham Letorney—The FotoVisura Grant Exhibition features a selection of thirty images by twenty members of the FotoVisura international photography community, who were recognized for their personal projects by a panel of renown editors and curators in either the 2010 or 2011 FotoVisura Grant competition.
FotoVisura is about community as much as photography. Together, we stand for respect, tolerance, awareness and compassion, as well as, the understanding that one can exercise his or her freedom of expression within a space that believes that we can co-exist and grow in the difference.
This exhibition is a testimony to the broad spectrum and high quality of personal projects produced by the members of the FotoVisura community. Using their own resources, each photographer has taken it upon themself to bring to light a story that they feel strongly about. Some expose and even risk their own life during the process, yet all have become a voice to many who do not have one.
FotoVisura Inc. is committed to supporting these photographers during the process.